KU is the Kenyan Partner University responsible for the delivery of the Diploma in Teacher Education-Primary and degree programs. KU will take the lead role in designing, developing and delivering degree programs in Community Development and Extension and Public Policy and Administration.
Meet the KU Team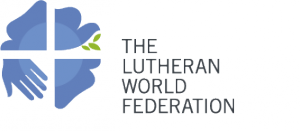 MU is the Kenyan Partner University that is responsible for the delivery of the Diploma in Teacher Education (Secondary) jointly with UBC and the design and development of degree programs such as B.Sc. Community Health Professional.
Meet the MU Team

UBC is the Canadian Partner Institution responsible for the delivery of BHER Diploma in Teacher Education-Secondary in collaboration with Moi University.
Meet the UBC Team

WIK is the Kenyan NGO partner responsible for the fieldwork operations and management of the field staff. WIK has coordinated and managed the construction of the BHER Learning Centre. In collaboration with WUSC, KU and AVU, WIK has assisted in the design of the InSTEP program
Meet the WIK Team

YU is the sole Canadian Partner Institution responsible for the management of project activities, financial control and reporting to CIDA, as well as delivery of the Certificate in Educational Studies (Elementary) and degrees as needed.
Meet the YU Team
Collaborators

 The Centre for Refugee Studies is engaged in research on refugee issues; it informs public discussion as well as policy development and practice innovation by international, governmental, advocacy and service organizations; and it supports teaching in refugee and migration studies. As the host of the BHER initiative, CRS provides administrative and program support to the project.

 The RRN seeks to generate and mobilize knowledge among scholars, practitioners and policy makers to benefit people who have been forcibly displaced. Our goal is to build a network of networks which will promote connections throughout the field of refugee and forced migration studies by: facilitating interactions among the academic, practitioner and policy-making sectors; engaging new and established scholars from around the world in innovative online activities; and, creating spaces for the presentation and dissemination of the experiences and concerns of refugees themselves.