.
York University is a public research and teaching university in Toronto, Canada enrolling approximately 53,000 students and employing 7,000 faculty and staff. The Mission of York University articulates the institutional commitment to explore global concerns, support accessible education and promote social justice. The University has attracted and is currently managing close to $380.3 million in grant and contract funds. The BHER Project is housed and managed at York University with support and oversight from the Office of the Provost and Vice-President Academic, the Faculty of Education, and the Centre for Refugee Studies.
d
Meet the York University team: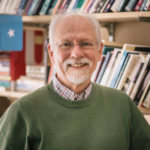 Don Dippo (Co-Director) | Email: ddippo@edu.yorku.ca
Don Dippo is a University Professor in the Faculty of Education at York University. His interests include: the social and political organization of knowledge, environmental and sustainability education, global migration and settlement; university/community relations; and teacher education. He serves on the Executive Committee of the Centre for Refugee Studies at York University and is on the Board of Directors of Success Beyond Limits, a not-for-profit organization that supports high school youth in Toronto's Jane/Finch community.
d
---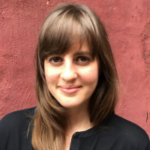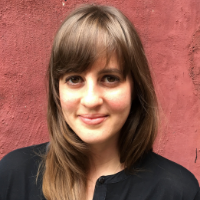 Rachel Silver (Co-Director) | Email: resilver@edu.yorku.ca
Rachel Silver is an Assistant Professor in the Faculty of Education at York University. Her research critically examines how programs and policies related to gender and sexuality intersect with young people's lives in contexts of migration and poverty. She has conducted extensive fieldwork in Eastern and Southern Africa, including in Dadaab, and has consulted for Save the Children (Malawi, Ethiopia) and the Creative Centre for Community Mobilization (Malawi). Silver's other scholarly interests include international development education; girls' education; sexuality education and student pregnancy policy; state/NGO/international funder relations; ethnography; and the anthropologies of policy and education
---
Donna Smith (Project Manager & Finance Officer) | 
Donna Smith is the BHER Project Manager and Finance Officer based in Toronto, Canada.
---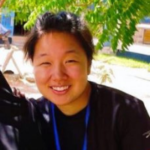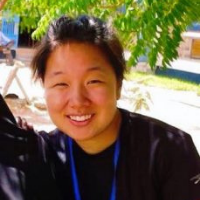 HaEun Kim (Project Administrator) | Email: haeunkim@yorku.ca
HaEun Kim is the BHER Project Administrator. She completed her MEd in Language, Culture and Teaching at York University. Her research interests include language and literacy education, teacher education, forced migration and refugee studies, and understanding barriers that prevent access to learning in urban contexts such as Toronto as well as settings considered to be 'education in emergencies'. She is also a certified secondary school teacher and prior to BHER, worked as an outreach worker running preventative programs for youth and families living in high priority communities in Toronto, Canada.
d
---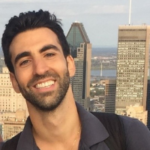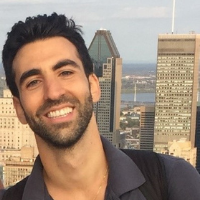 Mirco Stella (Teaching Assistant)
Mirco Stella is a PhD student in Education at York University and a Teaching Assistant on the BHER Project. As part of the project he has taught at both undergraduate and graduate level. He is currently a TA for EDUC 5120: Theory and Research in Culture, Language and Teaching where he mentors MEd students in Dadaab with the development of their MRP proposals. He holds an MA in International Cooperation and Development and has experience in both international and local NGO work as well as grassroot activism and mobilization. His research focuses on the deconstruction of epistemological, ontological and historical concepts/antinomies of the Self and Other, through the everyday practices of collaboration in education. He is animated by a strong belief in the concrete pedagogical and ethical values and possibilities of collaboration in pursuit of decolonized and democratic futures.
---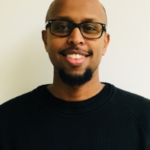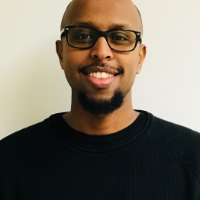 Mohamed Duale (Teaching Assistant)
Mohamed is a fourth year PhD Candidate in Education in the Faculty of Education at York University, and a Graduate Research Fellow with the Centre for Refugee Studies at York University.  He is an interdisciplinary scholar with interests in refugee youth belonging, education and civic participation among a host of other interests in refugee and forced migration studies. His doctoral research examines the lived experiences of Somali refugee youth in the Dadaab Refugee Camps of north-east Kenya. He has been teaching in the Borderless Higher Education for Refugees (BHER) Project to build the capacity of refugee and local teachers and school administrators in Dadaab. As well, he is a researcher with the Local Engagement Refugee Research Network (LERRN), a SSHRC-funded international partnered research project led by Carleton University's Department of Political Science. Mohamed is also an executive committee member of the Canadian Association for Refugee and Forced Migration Studies (CARFMS) and part of the organizing committee of the 2019 Somali Studies in Canada Colloquium at Carleton University. Mohamed will be taking up the prestigious African and African Diaspora Studies (AADS) Dissertation Fellowship at Boston College in Fall 2020. His educational background includes an Honour's BA and MA in Political Science from York University, and a Bachelor of Education from OISE, University of Toronto.
---
Kurt Thumlert (Course Director) | Email: kthumlert@edu.yorku.ca 
Kurt Thumlert is an Assistant Professor in the Faculty of Education at York University. His research and teaching interests include technology studies, new media literacies, (digital) games and learning, and learning through digital/media production and making. He has taught two graduate courses with the BHER program (Cultural Studies of Technology for Education and Digital Games and Learning) and is actively supervising BHER graduate students in the Kakuma and Dadaab refugees camps in Kenya.
---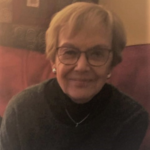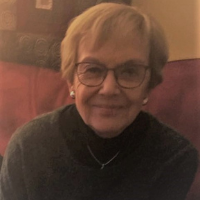 Marcela S. Duran (Course Director)
Marcela Duran is an educator who has had extensive experience working in Teacher Education and Public Education in Ontario in the areas of Immigrant Education, Equity in the Curriculum, Curriculum Development, Administration of Programs and Professional Development design and delivery. She is a course director in the Teacher Education Program of the Faculty of Education, York University, in Toronto. Between 2004 and 2014 she designed and coordinated the Community Field Experience Practicum for Faculty of Education teacher candidates at York. She is currently one of the course directors in the Borderless Higher Education for Refugees (BHER) program of the Faculty of Education where she has taught the Multilingualism and Multiculturalism in Educational Contexts course.
---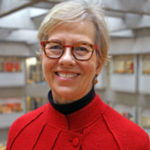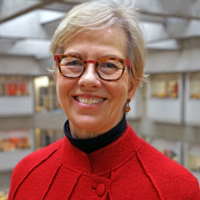 Wenona Giles (Past Co-Lead & Advisor) | Email: wgiles@yorku.ca
Wenona Giles, FRSC is a Professor Emerita, Anthropology and Resident Faculty at the Centre for Refugee Studies (CRS),York University. She is a long-time researcher who has taught and published in the areas of migration (including forced migration), refugee issues, gender, ethnicity, nationalism, work, globalization, war. Her co-edited books on forced migration include: Development and Diaspora: Gender and the Refugee Experience (Artemis, 1996); Feminists under Fire: Exchanges across War Zones (2003); with Jennifer Hyndman: Sites of Violence: Gender and Conflict Zones (2004). She co-founded and co-coordinated the Women in Conflict Zones Research Network with Maja Korac (1993-2004). She recently co-authored with Hyndman, Refugees in Extended Exile: Living on the Edge, (2017). She is working on two forthcoming books: with J. Bhabha, and F. Mahomed, A Better Future: The Role of Higher Education for Displaced and Marginalized People, 2020; and with Dippo and Orgocka, Theory and practice of borderless university education: Notes from Dadaab and Kakuma 2021.
---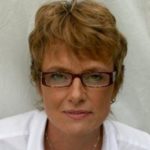 Jennifer Hyndman (Advisor) | Email: jhyndman@yorku.ca
Jennifer Hyndman is Professor and Associate VP Research at York University. She served as Director of the Centre for Refugee Studies from 2013-2019 during which the BHER project was launched. With Wenona Giles, she conducted research from 2005 to 2011 on the protracted refugee displacement, specifically in Kenya and in Iran, and was lead author on Refugees in Extended Exile (2017) which documents the geopolitics that influence long-term encampment in Dadaab, but also the precarious conditions that refugees endure and their aspirations to leave. Hyndman's research spans borders and displacement from the Horn of Africa and Sri Lanka to Canada; she is author of Managing Displacement (2000) and a number of other books and articles.
---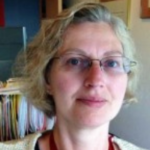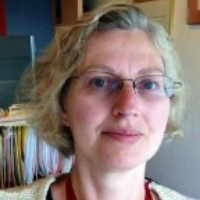 Michele Millard (Advisor) | Email: mmillard@yorku.ca 
Michele Millard is the Coordinator of the Centre for Refugee Studies at York University, the Project Coordinator of the Refugee Research Network and previously the Volunteer Coordinator at the Canadian Centre for Victims of Torture. A former member of the Executive Committee at the Canadian Council for Refugees as well as of the Community Council at the Salvation Army's Immigrant and Refugee Services, Michele is past President of the Board of Sojourn House, a refugee shelter and transitional housing unit for refugees in Toronto and is currently on the editorial board of Refugee Update, a community journal published by the FCJ Refugee Centre which is linked to the Canadian Council for Refugees. She has been volunteering for organizations providing settlement, protection and advocacy services to refugees and refugee claimants for the last 15 years. Michele holds a Master's degree in Art History from McGill University and a Bachelor's degree in Fine Art from the University of Toronto.
---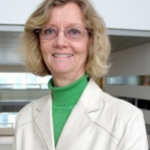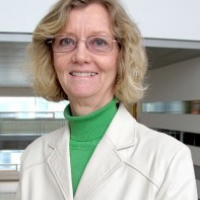 Beryl Pilkington (Research Advisor) | Email: bpilking@yorku.ca
Beryl Pilkington is an Associate Professor in the School of Nursing, and Director of the BA/BSc Global Health program in the Faculty of Health at York University. Dr. Pilkington's practice background in is in maternal-newborn and women's health, including 5 years as a Clinical Nurse Specialist in this area. She obtained a BScN degree from the Western University, an MScN degree from the University of Toronto, and a PhD in Nursing from Loyola University Chicago (1997). In 1992, she worked as a CUSO 'cooperant' in south-east Nigeria in a program for women with obstetric fistulae. From 1996-1999, Beryl held the position of Nurse Researcher/Special Projects at Sunnybrook Health Sciences Centre, Toronto. Her current faculty appointment to the School of Nursing at York commenced in 1999. Research interests include community-based approaches to promoting health and well-being with marginalized communities. A study in progress is producing new knowledge to inform the creation of an education model for building health care capacity in refugee populations experiencing protracted displacement in Dadaab, Kenya. Funded by IDRC, this study is affiliated with the multi-partner, CIDA-funded project, "Borderless Higher Education for Refugees," in Dadaab, under the auspices of York's Centre for Refugee Studies.
---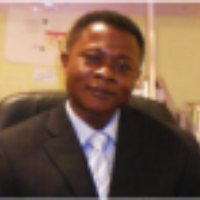 Joseph Mensah (Research Advisor) | Email: jmensah@yorku.ca
Joseph Mensah is a Professor of Geography at York University. His current research interests are in globalization and culture, transnational migration, health, African development, and socio-spatial dialectics. Professor Mensah has received several competitive grants from the likes of the Social Sciences and Humanities Research Council of Canada (SSHRC), the Gates Foundation, Global Development Network, ILO, and the Commonwealth Secretariat. He has written numerous journal articles and contributed chapters to a number of books. He is the author of Black Canadians: History, Experiences, Social Conditions, published by Fernwood in 2002/2010, the editor of Understanding Economic Reforms in Africa, published by Palgrave in 2006, and the co-editor of Globalization and the Human Factor, published by Ashgate in 2004. For more on his research, visit: www.yorku.ca/jmensah.