Windle International Kenya (WIK) is a Kenya-based education NGO working to support refugee and underserved local populations through education. WIK is responsible for BHER field operations; it administers the BHER Learning Centre in Dadaab, as well as manages relations with the refugee, local community, international NGOs, and the UNHCR. WIK has engaged in the administration of primary, secondary, and post-secondary education in the Dadaab camps for more than two decades and has experience in coordination with other camp actors including government representatives and local communities. These relations have and continue to provide vital information to the design of educational programs, including issues of ethnic differences, gender relations, generational issues, and security.
Meet the Windle International Kenya Team: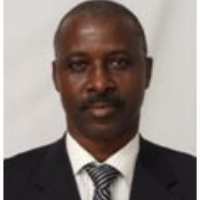 Marangu Njogu (Education Consultant)| Email: marangu@windle.org
Marangu Njogu is the Executive Director of Windle Trust International, which oversees all Windle operations in Kenya, Uganda, and South Sudan. He has over 28 years of professional experience in governmental and non-governmental organizations in the field of national development and humanitarian work in a range of implementation, senior management, and leadership positions.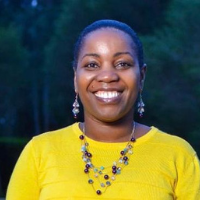 Phyllis Mureu (Executive Director, WIK) | Email: pmureu@windle.org
Phyllis Mureu is the Executive Director of Windle International Kenya. She previously held the position of Head of Finance & Administration Manager and has vast experience in profit and not-for-profit organizations. Ms. Mureu has been with Windle International Kenya for the last thirteen years. Her current role encompasses providing high level oversight over all areas of program implementation and operations for the organization. She also oversees the fundraising and advocacy efforts, and cultivates strategic partnerships.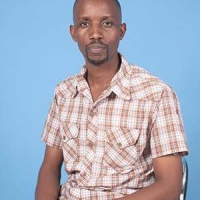 Philemon Misoy (Project Liaison) | Email: misoy@windle.org
Philemon Misoy is the BHER Project Liaison Officer based in Dadaab, Kenya. He holds a Bachelor of Education from Moi University. He has served in the Dadaab Refugee Education Program in various capacities for more than eight years with a focus on Secondary and Tertiary Education. Before joining BHER he served in the position of a Secondary School Principal and Camp Administrator in Hagadera Refugee Camp, Kenya.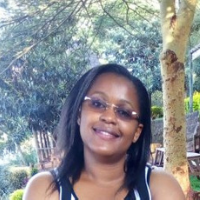 Esther Munene (Academic Programs Officer) | Email: emunene@windle.org
Esther M. Munene is the BHER Academic Programs Officer. She is based in Dadaab. Esther has an undergraduate degree in Education (Arts). She has served in the Dadaab Refugee Secondary Education Program for three years as a teacher and then as a Secondary School Deputy Principal in Ifo Refugee Camp, Kenya.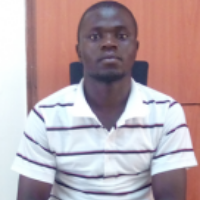 Collince Ogada (ICT Technician) | Email: cotieno@windle.org
Collince holds a B.Sc. in Computer Science from Kisii University in Kenya. He is passionate about assisting communities increase technology literacy. He is gradually building expertise in computer software and computer networking. Prior to joining BHER, Collince worked for a year as an ICT Assistant in KEMRI-RCTP-SEARCH study in western Kenya.