.
One of Kenya's leading public institutions, Kenyatta University is dedicated to its core functions of teaching, learning, research and service to community, the nation and the world. In addition to the main campus, which is located on expansive grounds approximately twenty kilometres north of Nairobi city on Thika Road, the University has ten other campuses spread across the country. KU is the Kenyan university institution in the BHER consortium. The Kenyatta University Dadaab Centre (KUDC) has taken the lead in designing, developing, and delivering the Diploma in Teacher Education – Primary (DTE-P) as well as 3 Bachelor of Education programs (B.Ed. In Arts, B.Ed. in Science, B.Ed. in Primary Teacher Education). KU also collaborates with YU to co-develop curriculum and share best practices in delivering higher education in emergency contexts.
Meet the KU team: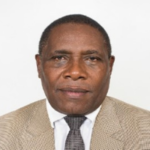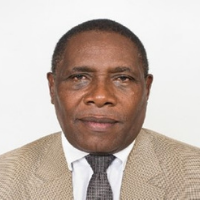 Prof. Kisilu Kombo (KUDC Chairman)
Prof. Kisilu Kombo is an Associate Professor in the Sociology of Education and the Dean of the School of Education at Kenyatta University. He is the Chairman to Kenyatta University's Dadaab Centre (KUDC) Board Management. Kisilu Kombo holds a PhD in the Sociology of Education from Kenyatta University. His research interests are in the Sociology of Education, Health Education, Community Development and Education in emergencies and crisis.
---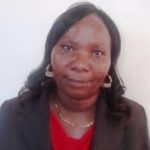 Dr. Priscilla Ndegwa (KUDC Coordinator)
Dr. Priscilla Ndegwa is the coordinator of the Kenyatta University Dadaab Centre. 
d
.
---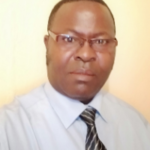 Dr. Ong'ang'a Ouko Hudson (Exams Coordinator)
Hudson Ouko Ong'ang'a is senior lecturer in the faculty of education (Early Childhood & special Education department) of Kenyatta university Kenya. He holds a Ph.D in Early Childhood Studies, Master of Education (Early Childhood Studies), B.Ed (Early childhood Education) and Primary Teacher Education Certificate. His interests include but not limited to; promoting literacy among disadvantaged groups, child protection and development, community mobilization, child rights advocacy, Research in child and family studies and teacher education. He is a member of the school of postgraduate education board (Kenyatta University), he is currently coordinating examinations for Refugee students (Kakuma and Dadaab camps). He chairs the board of management (BoM) of Nairobi City Centre for Early Childhood Education (CICECE). He is also an adjunct faculty of Mount Kenya University. His vision is to have a society where all potentials are unlocked for equity.