The BHER Project is led by two York faculty (Dippo and Silver) and managed by professional staff housed and supported by the Faculty of Education at York University based in Toronto, Canada. Field operations and academic programs are implemented by Windle International staff in Dadaab/Nairobi, Kenya. The core team in Canada and Kenya collaborate closely to deliver university programs in Dadaab.
Meet the Core Team: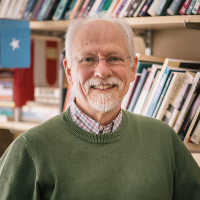 Don Dippo (Co-Director) | Email: ddippo@edu.yorku.ca
Don Dippo is a University Professor in the Faculty of Education at York University. His interests include the social and political organization of knowledge, environmental and sustainability education, global migration and settlement; university/community relations; and teacher education. He serves on the Executive Committee of the Centre for Refugee Studies at York University and is on the Board of Directors of Success Beyond Limits, a not-for-profit organization that supports high school youth in Toronto's Jane/Finch community.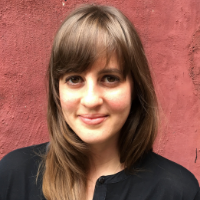 Rachel Silver (Co-Director) | Email: resilver@edu.yorku.ca
Rachel Silver is an Assistant Professor in the Faculty of Education at York University. Her research critically examines how programs and policies related to gender and sexuality intersect with young people's lives in contexts of migration and poverty. She has conducted extensive fieldwork in Eastern and Southern Africa, including in Dadaab, and has consulted for Save the Children (Malawi, Ethiopia) and the Creative Centre for Community Mobilization (Malawi). Silver's other scholarly interests include international development education; girls' education; sexuality education and student pregnancy policy; state/NGO/international funder relations; ethnography; and the anthropologies of policy and education.

Donna Smith (Project Manager & Finance Officer)
Donna Smith is the BHER Project Manager and Finance Officer based in Toronto, Canada.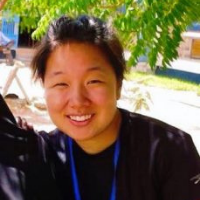 HaEun Kim (Programs Administrator) | Email: haeunkim@yorku.ca
HaEun Kim is the BHER Programs Administrator. She completed her MEd in Language, Culture and Teaching at York University. Her research interests include language and literacy education, teacher education, forced migration and refugee studies, and understanding barriers that prevent access to learning in urban contexts such as Toronto as well as settings considered to be 'education in emergencies'. She is also a certified secondary school teacher and prior to BHER, worked as an outreach worker running preventative programs for youth and families living in high-priority communities in Toronto, Canada.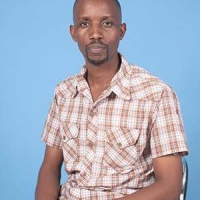 Philemon Misoy (Project Liaison) | Email: misoy@windle.org
Philemon Misoy is the BHER Project Liaison Officer based in Dadaab, Kenya. He holds a Bachelor of Education from Moi University. He has served in the Dadaab Refugee Education Program in various capacities for more than eight years with a focus on Secondary and Tertiary Education. Before joining BHER he served in the position of a Secondary School Principal and Camp Administrator in Hagadera Refugee Camp, Kenya.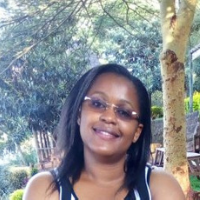 Esther Munene (Academic Programs Officer) | Email: emunene@windle.org
Esther M. Munene is the BHER Academic Programs Officer. She is based in Dadaab. Esther has an undergraduate degree in Education (Arts). She has served in the Dadaab Refugee Secondary Education Program for three years as a teacher and then as a Secondary School Deputy Principal in Ifo Refugee Camp, Kenya.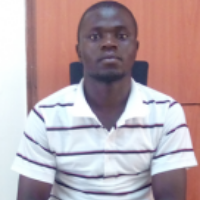 Collince Ogada (ICT Technician) | Email: cotieno@windle.org
Collince holds a B.Sc. in Computer Science from Kisii University in Kenya. He is passionate about assisting communities increase technology literacy. He is gradually building expertise in computer software and computer networking. Prior to joining BHER, Collince worked for a year as an ICT Assistant in KEMRI-RCTP-SEARCH study in western Kenya.
Special thanks to past Core Team members Dr. Wenona Giles, Dr. Aida Orgocka, Emily Antze, Ian Tytler, Khalif Kobane, and Nickson Rutto— all of whom were integral to the longevity and success of BHER.